2018 Fog & Light Cabernet Sauvignon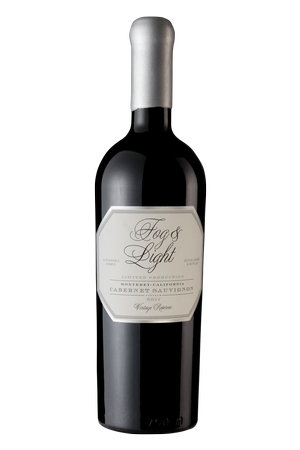 Wine Specs
Varietal
Cabernet Sauvignon
VINEYARDS
The vineyards are situated along the coastal mountain ranges of Monterey, California. It is in this exceptional place that the cool maritime fog funnels into the valley each night. Then, the glorious light of California sunshine softens it away until the afternoon, when the winds sweep down from the northwest and the cycle begins anew. Upwelling drives the cycle of weather that shapes the unique terroir. The deep, frigid waters of the Pacific Ocean are pulled to the surface of the Monterey Bay which cools the marine air that hovers over the Monterey coast and sends the wind howling down the Salinas Valley.
WINEMAKING
These Cabernet Sauvignon grapes are harvested from the southern most estate vineyards at optimum ripeness in early morning hours before the vineyard warms, to preserve the silky quality that is characteristic of these grapes. Upon arrival to the winery, the grapes are destemmed and fermented in open top containers which allow gentle "punch downs" of the firm cap of grape skins that forms. At dryness, the wine is pressed into stainless steel tanks for settling, then racked cleanly for oak aging.
TASTING NOTES
Fog & Light Cabernet is as tantalizing and enigmatic as its name. Aromas of blackberries, elderberries and plums with notes of oak and vanilla with hints of tobacco and cedar. Full bodied, structured yet integrated tannins, rich black fruit with a lingering spicy oak finish. This wine can be enjoyed today - or cellared for a special occasion to be determined.
Wine Specs
Varietal
Cabernet Sauvignon